Presentation Challenge
Under recruitment! Introduce your country in Japanese!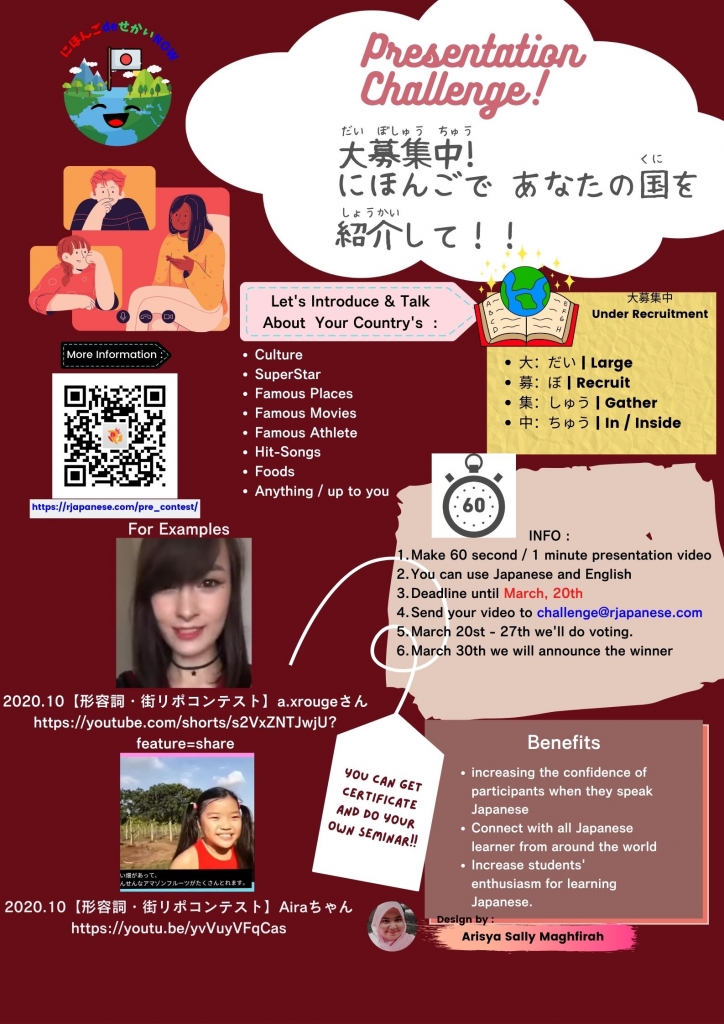 LETS INTRODUCE / TALK ABOUT YOUR COUNTRY
You can connect with all Japanese learner around the world!
How to Participate
Make a 60 sec / 1 minute presentation video
You can use Japanese and English
Deadline march, 20th
Send your video to challenge@rjapanese.com
March, 21st – 27th we'll do voting
March, 30th we will announce the winner
Benefit
increasing the confidence of participants when they speak Japanese
Connect with all Japanese learner from around the world
Increase students' enthusiasm for learning Japanese.